Flash FTP Guide
Flash FTP is a service that allows users to upload and download content to the BioHPC using an FTP client. Flash FTP is a recommend method of sharing large amounts of data with collaborators external to UT Southwestern. Thunder FTP is an identical service, but is only accessible within the UTSW network.
---
Activating Flash FTP
The Flash FTP service can be navigated to under the Cloud Services menu at the BioHPC Portal. For additional security, the Flash FTP may ask you to login with your credentials once more.
Once inside Flash FTP, activate your FTP account status.

---
Once your account is activated, a temporary FTP URL is generated where you and a collaborator may access a reserved file space for uploading and downloading files. A temporary password accessing this URL will be generated.

---
Guest accounts for collaborators can also be generated within login details automatically created and e-mailed to the guests.

---
Accessing the FTP URL
For an FTP Client, BioHPC recommends the open-source Filezilla. Once FileZilla is opened, access the FTP URL by inputting into these fields:
Host: flash.biohpc.swmed.edu

Username: <username>

Password: <password>

Port: Leave Empty
Upon successful connection, accept the security certificate. Once connected, files can easily be dragged from the left (your computer) to the right (FTP file space).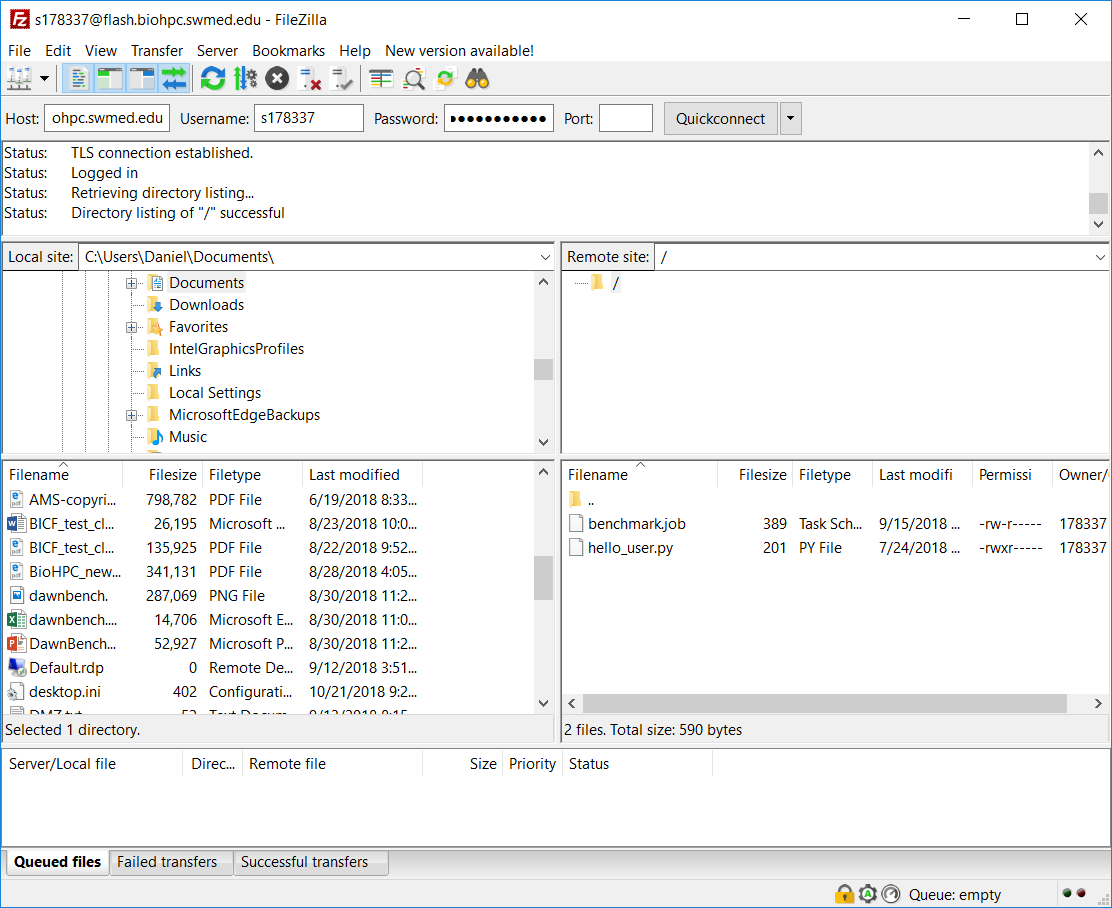 ---
Finding the Files on the BioHPC
The files uploaded through Flash FTP can be found at /archive/flash_ftp/<username>. If Thunder FTP was used, then they are located at /project/thunder_ftp/<username>.